Five years ago on 1/11/11, I came close to leaving this Earth. I was at a really good place in life. Here's a few pictures of the week leading up to the 11th.
My girls and I went on a field trip to Colorado Public Radio on January 4th.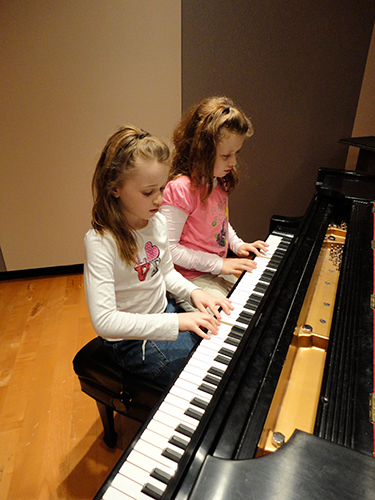 We learned a lot about music and how radio stations operate.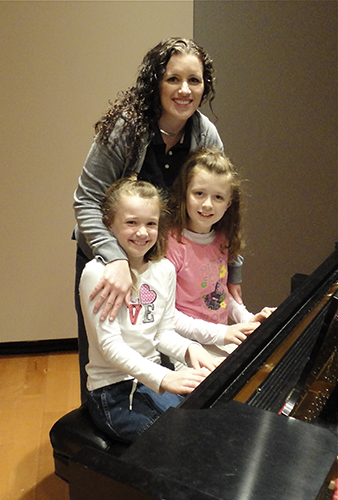 We had a really great time and met a lot of cool people, including radio DJs.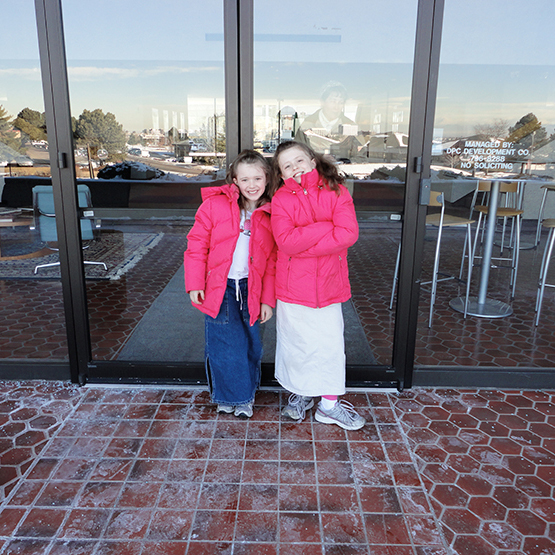 On January 10th, we got a really big snowstorm typical for Colorado. We enjoyed watching the girls sledding and enjoying the snow. We had no idea what was coming the very next day.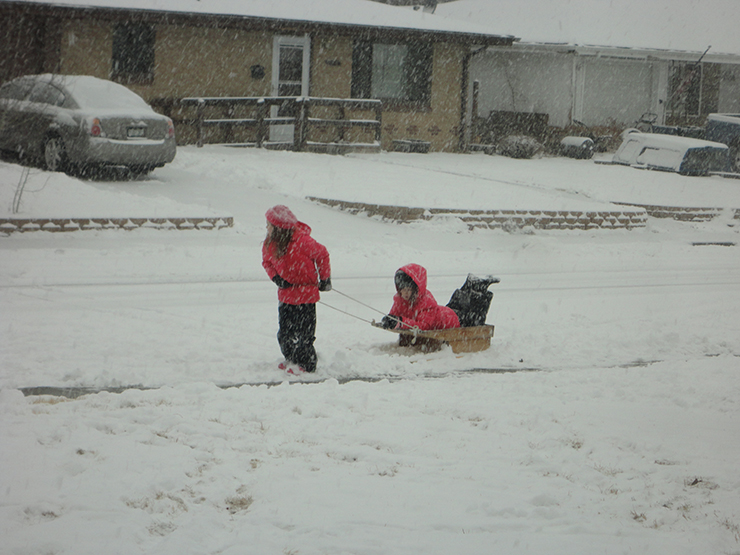 On January 11th, 2011, I had just dropped off my girls at school for the day and was on my way to the shop. I was crying and upset because I missed them already. It was snowy and cold. The road lines were virtually non-existent on most roads. As I approached the on ramp to merge onto the highway, a taxi cab came ever closer to my vehicle. In a split-second decision to avoid an accident, I caused one. I merged from the on ramp too soon to get away from the taxi cab and hit gravel mixed with ice. I ran head on into the concrete median (the only thing stopping me from going onto the highway below) at 55+mph. My Ford Bronco spun around and around in circles and ended up facing highway traffic head on. I was SO scared! My whole life flashed before my eyes and all I could see was my husband and babies!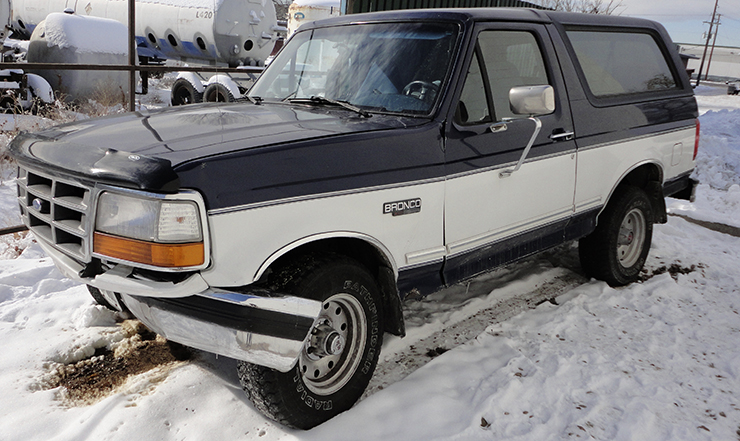 All I could do was pray.
An older woman, a motherly type, came up to me almost immediately after I stopped and stayed with me until the ambulance got there. She even said a prayer with me. A nice man had his cell phone and talked with the woman standing at my driver's door. The woman helped the man to call my husband over and over again (he hadn't left for the shop and was still getting ready at home) and to get me the help I needed. It's so nice to know that people are there when you need them. I'm so thankful for the ambulance drivers, the police officer who called the tow truck driver, and ultimately my husband who came to my rescue. I was rushed to the emergency room because the accident was so severe I was lucky to be alive. The only thing the doctors could find wrong with me was some minor whiplash. Norm's dad re-built wrecked cars when he was little. Norm said he had never seen an accident with damage like that where someone lived through it!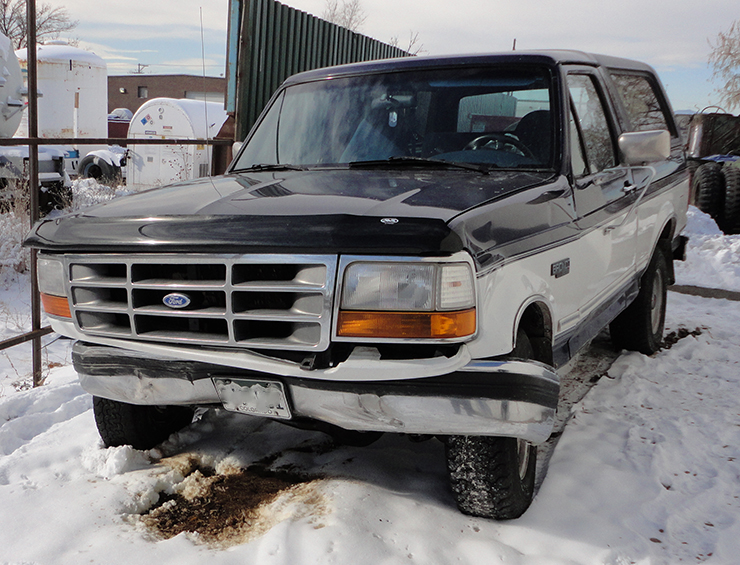 The entire body of my Bronco shifted forward on the frame nearly 2 inches! It bent every body bolt from a straight line to the shape of an S as the body tried to leave the frame of my truck. If these 8 body bolts would have given way, I wouldn't be typing this right now. The body would have left the frame of this vehicle and ended up on the highway 50 feet below with oncoming traffic, most likely upside down. Many of the bolts had to be cut when Norm rebuilt my truck for me. Norm strongly resisted me when I insisted on him rebuilding my truck that was not rebuildable. I was too scared to drive anything else because my Bronco saved my life in a head-on collision with a concrete barrier.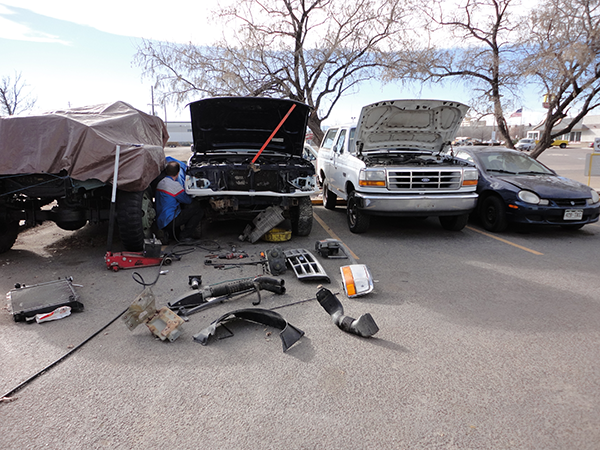 I definitely believe in miracles! I was saved because I had more to accomplish on this earth before I left. My most important accomplishments in the past 5 years are becoming a mama 3 more times – 2 wonderful boys on earth and 1 boy in heaven. I've spent more years with my soulmate who makes me so happy. I've spent more years with my 2 beautiful daughters that are growing up to be the most amazing women. They are capable of things I didn't figure out until I was married. I would not have not ever chosen to be in a car accident like this or even asked for a miracle such as this. This was God's plan for my life. I have so many things I want to share with the world – so many amazing lessons on how much God really loves me. God has been so good to me. I'm so grateful God isn't finished with me yet. God is good all the time, even in the hard times. I'm grateful for the lessons I've learned, no matter how hard they are to learn. I'm grateful to be here to talk about it. I'm praying for all of you that you come to know God loves you! ‪
My amazing husband RE-BUILT my Bronco for me. We got a donor Bronco for the frame because mine was completely totaled. Read Part 2 – How My Bronco Got a New Life.
Did anything crazy happen to you on 1/11/11?