We love Thanksgiving at our home because it is so much more than a great meal. We are celebrating a successful harvest and most importantly the love of our family. It is such a great time to come together and enjoy all the hard work we put into our city farm all year.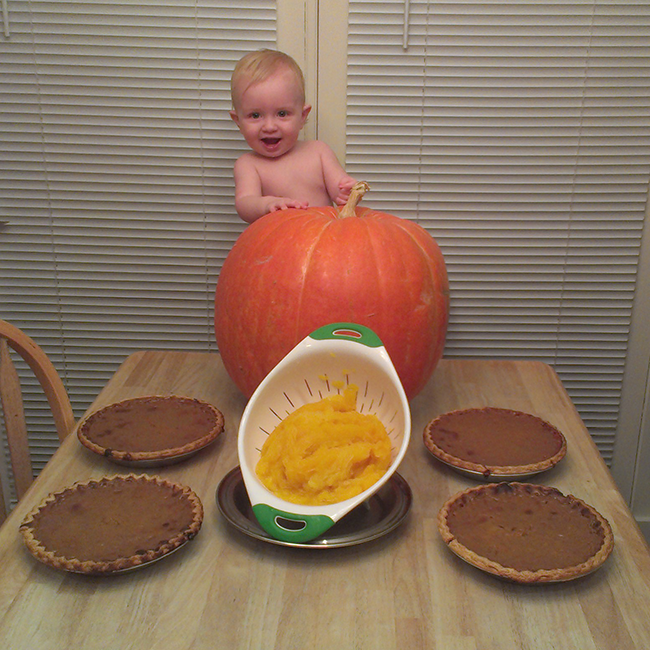 This is one of my favorite photographs of Noah. We were blessed with so many pumpkins in 2012, we made pumpkin everything, and gave away so many pumpkin pies! This was also the photo for our Thanksgiving greeting to family and friends that year. Pumpkin pies have always been one of my favorite traditional dishes. I loved them growing up and I especially enjoy serving them to my family every year.
If you are wondering, yes there is a taste difference between canned pumpkin from the store and fresh pumpkins from your backyard. There's nothing better than making the entire pie from scratch! It's so awesome to watch a seed we planted in the ground in spring, watch grow all summer, and harvest in the fall now ready to enjoy in a pie. I love my backyard garden!
We wish you a blessed thanksgiving with much to be thankful for!
Happy Thanksgiving from our family to yours!