Oh, the joys of spring in Colorado! Yesterday, it was a beautiful 70+ degrees! Today, it's our first BLIZZARD of Spring! Seriously. Come on Colorado! My family is REALLY ready for spring. Please save more snow for the mountains. This weather would almost be unbelievable, unless you live in Colorado or you see pictures of it.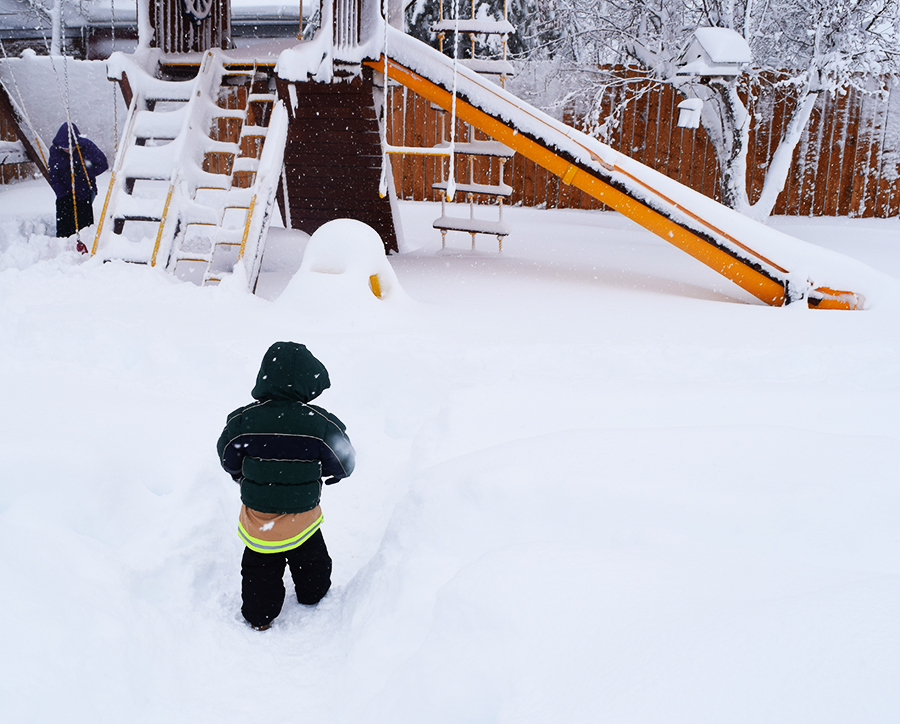 Last night, we had such a wonderful evening yesterday outside!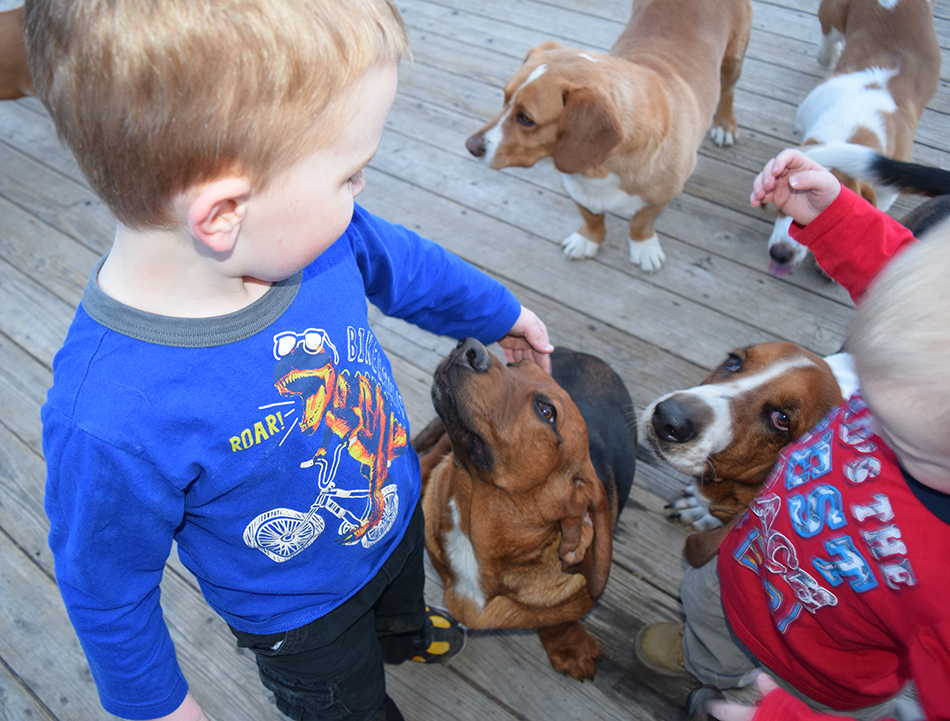 My children were happily playing outside with our dogs, the grass was greening up, the windows on the house were open and we had the swamp cooler blowing in fresh air! It was awesome!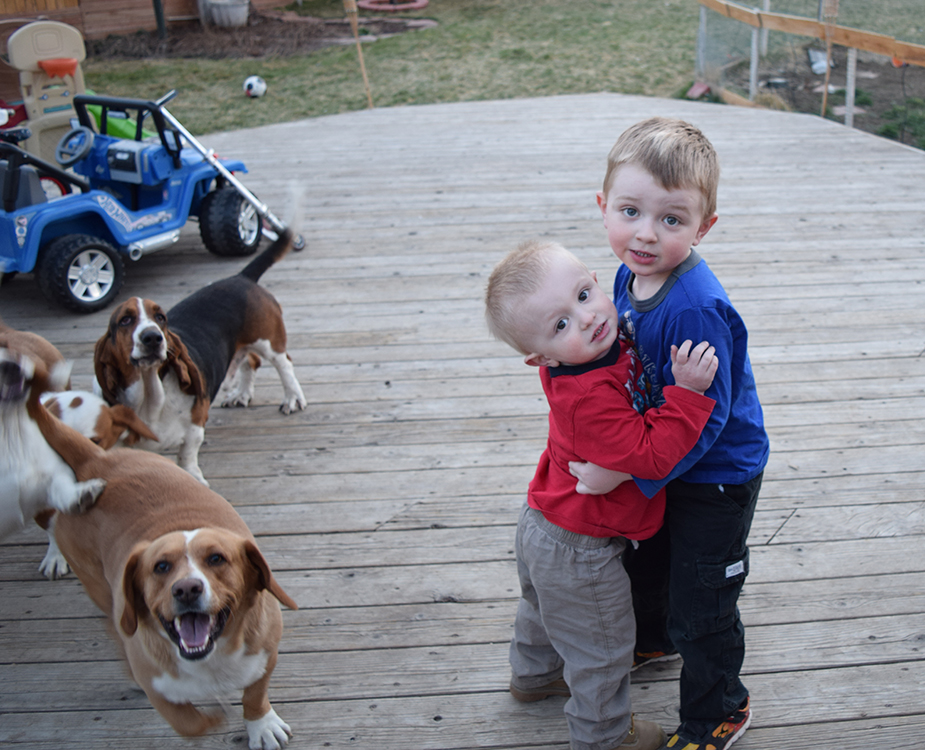 I can't believe I took these pictures last night in our backyard when it was 70+ degrees outside!
Even the dogs were loving it!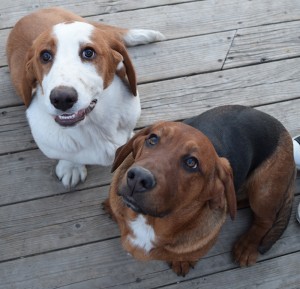 I love that my children are best friends. It melts my heart!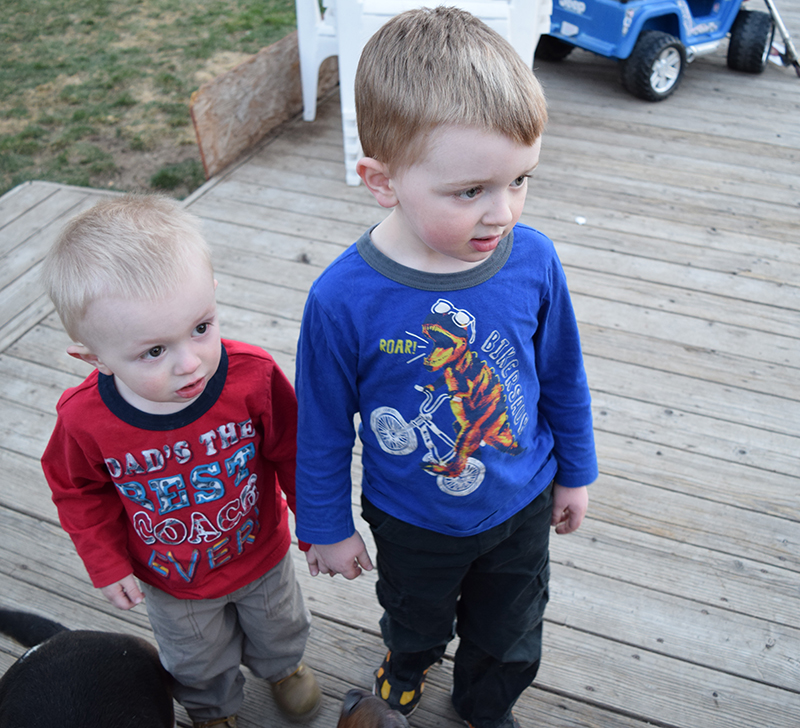 Today we have 21+ inches of snow in our backyard! (We stopped counting at 21.)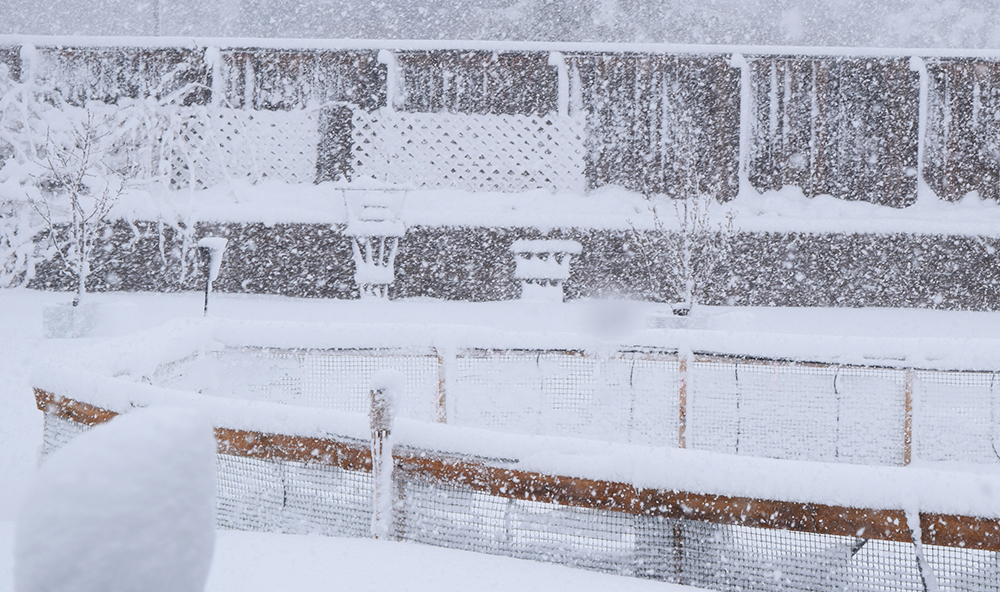 This is Noah first venturing out into the backyard! He was SO excited!! Our girls made tunnel paths for the dogs, so he had a great starting point.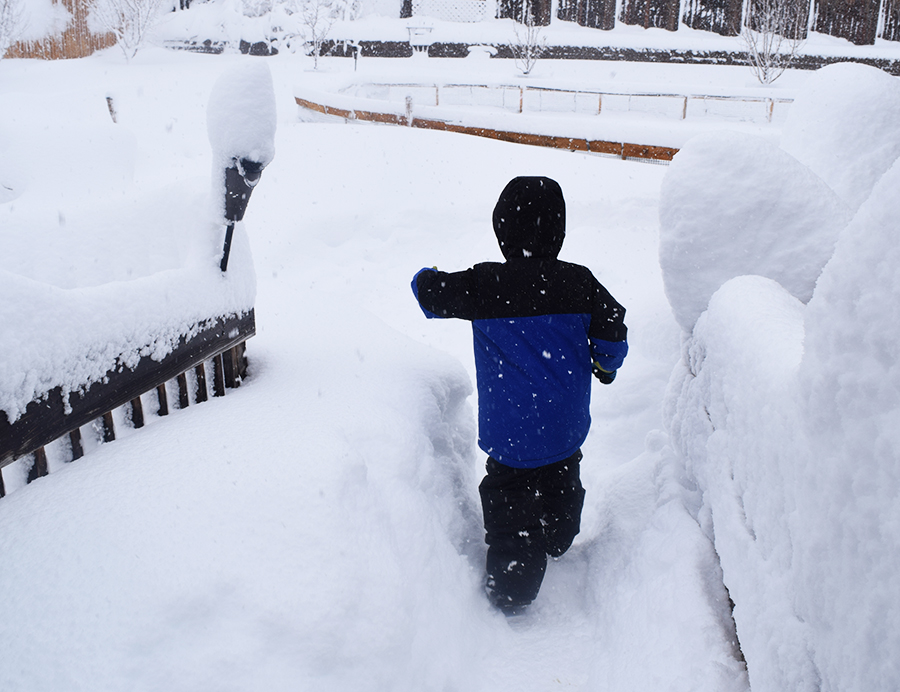 Our grape plants (the crazy looking spider thing covering our back fence) are COVERED in snow!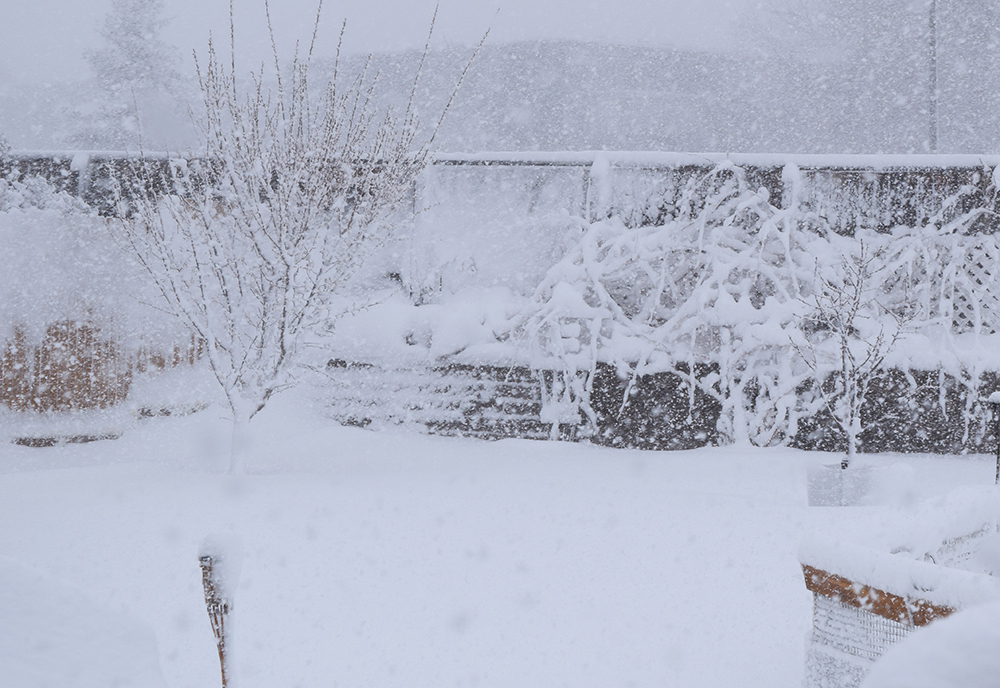 Our trees are buried in snow up to their branches!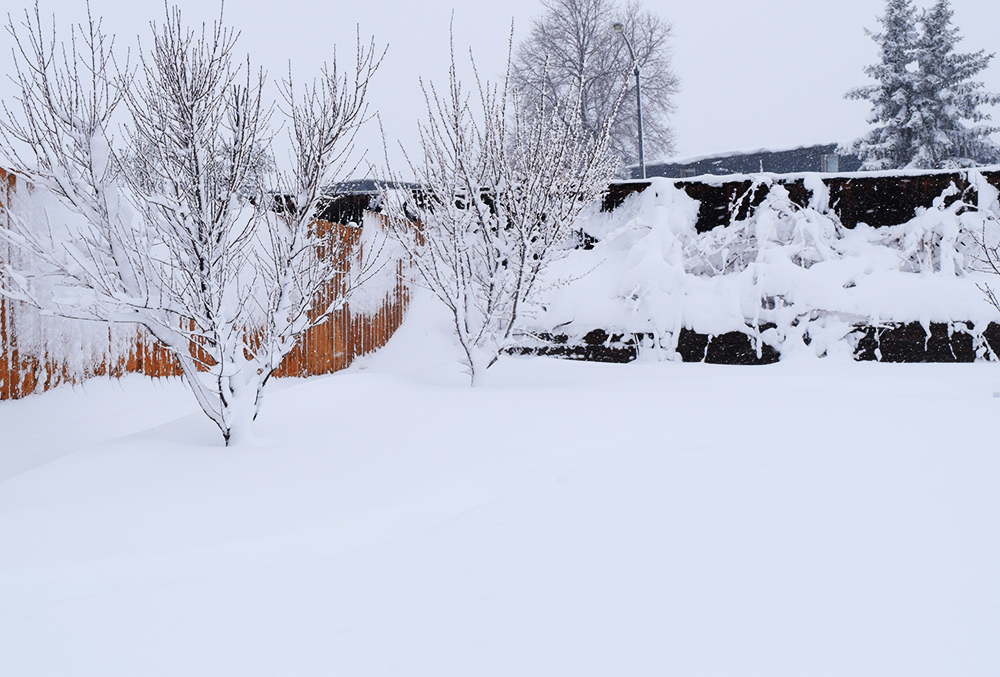 Our garden bed is FULL of snow, too!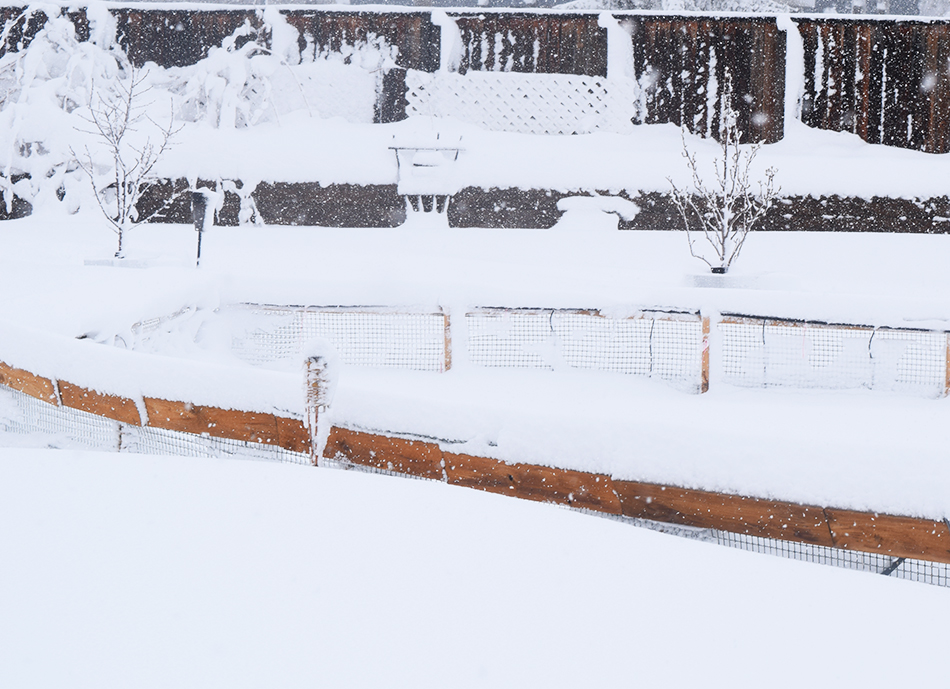 Our children's playset looks so small with so much snow covering it! You can barely see the Little Tikes truck next to it! You can hardly see the tire swing under the deck, either!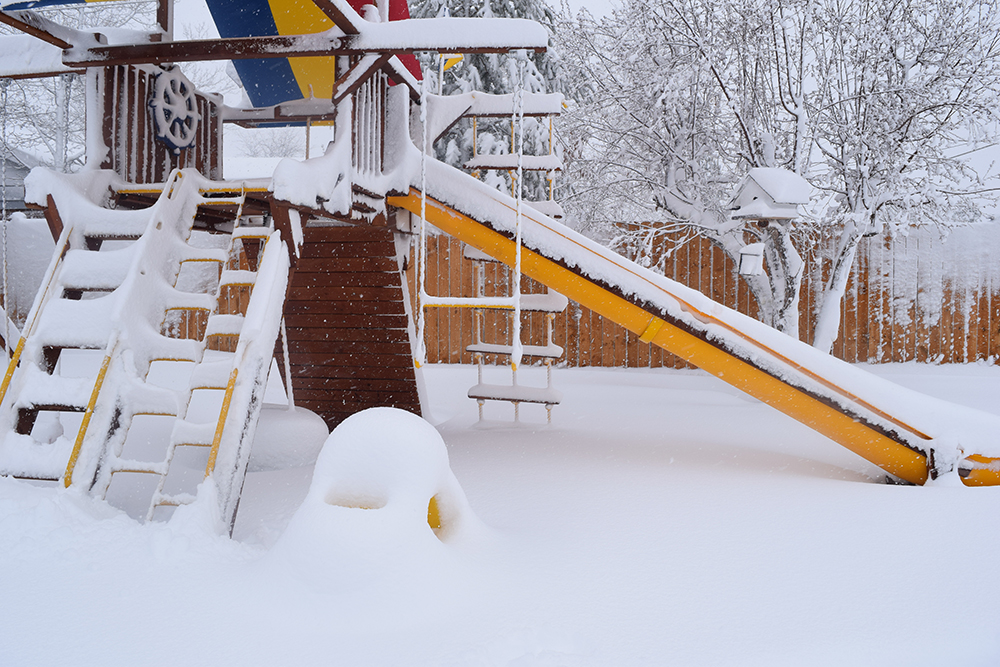 The snow didn't stop our basset hound puppies from coming out to play with our children!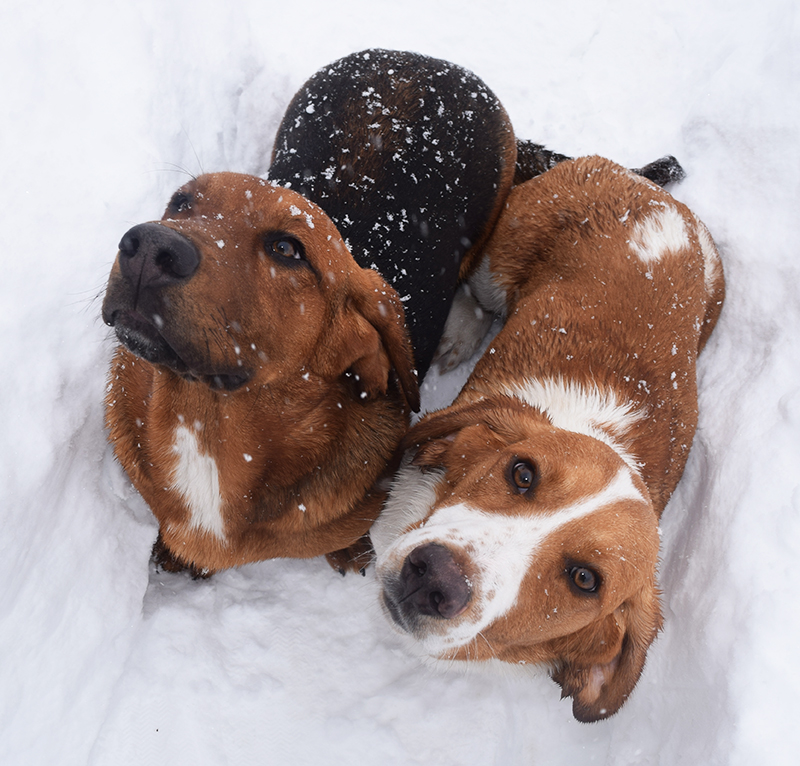 Here's Noah playing with Courage and Cricket in the snow!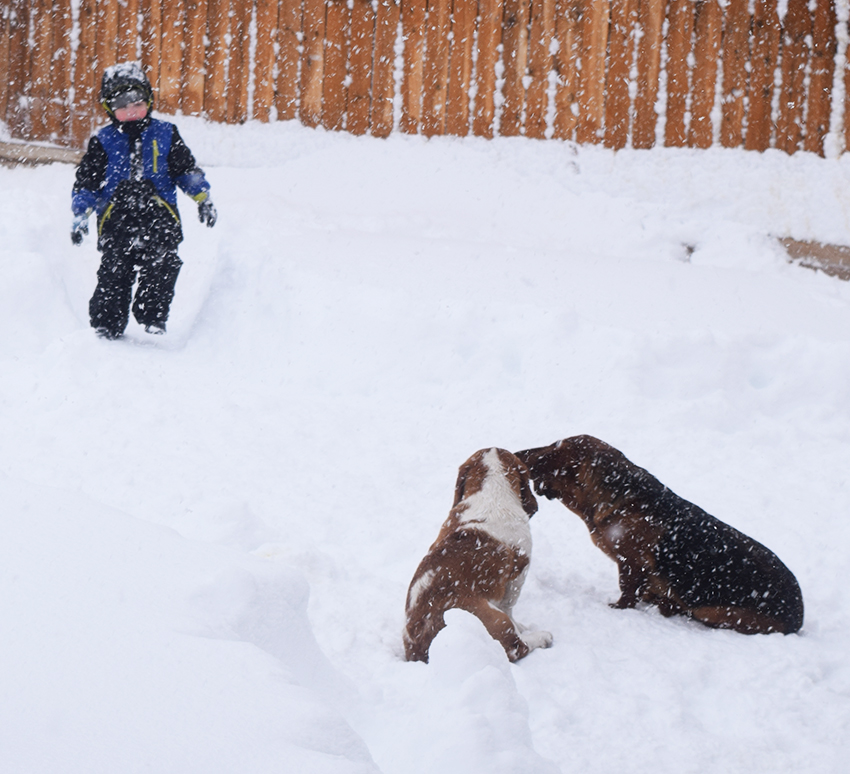 This is the first blizzard Noah will probably remember. We still talk with Merci and Graci about their first memorable blizzards. Such fond memories for us.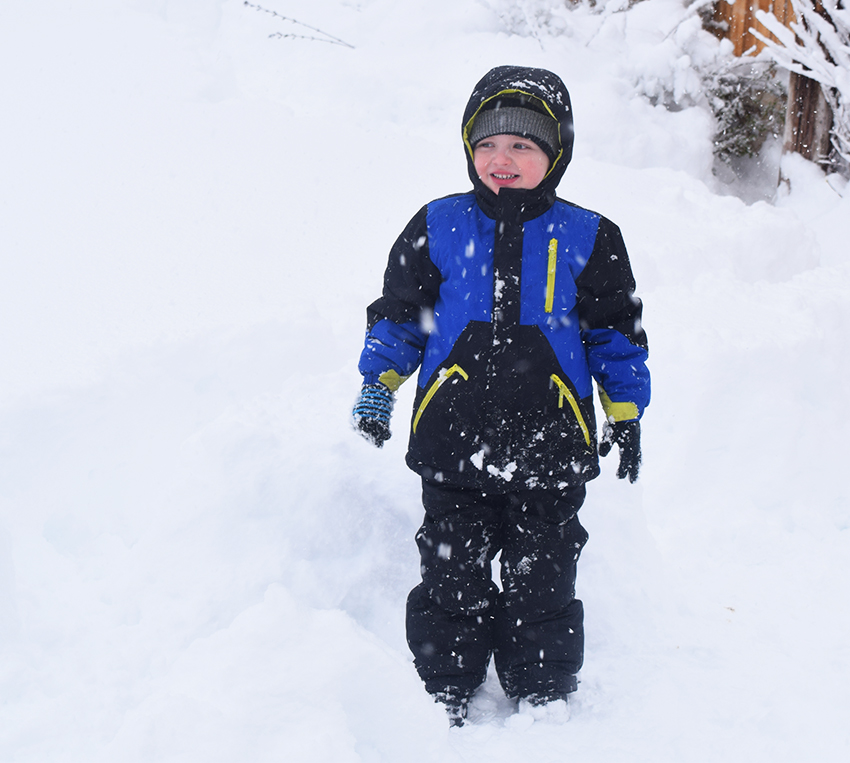 Noah LOVED playing in the snow! Flash wasn't so sure! Haha! 🙂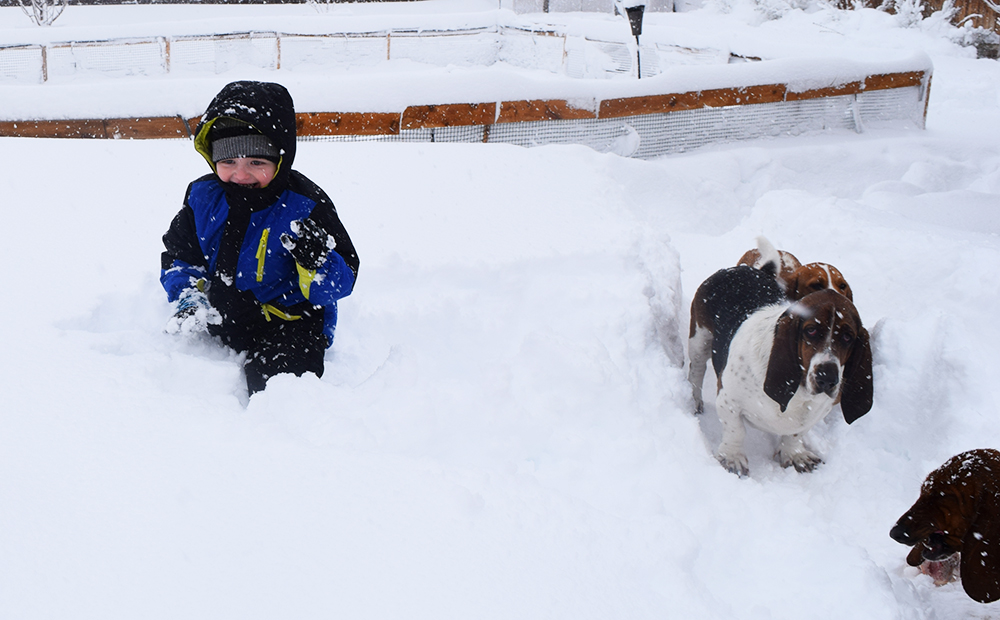 This was Nemi's first blizzard, too! He only wanted to go outside in the snow if Mama was outside. He's my shadow. He loves to be wherever his mama is at. I love this about him! He wasn't sure what to make of all the snow, though.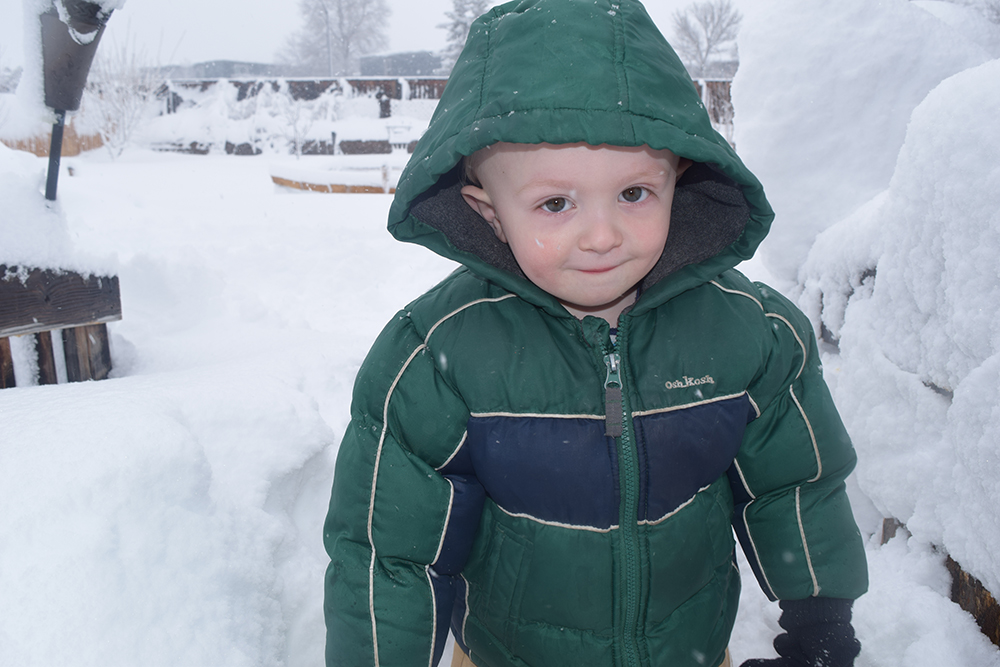 My children's toys are buried in the snow and we are happily snowed in together as a family.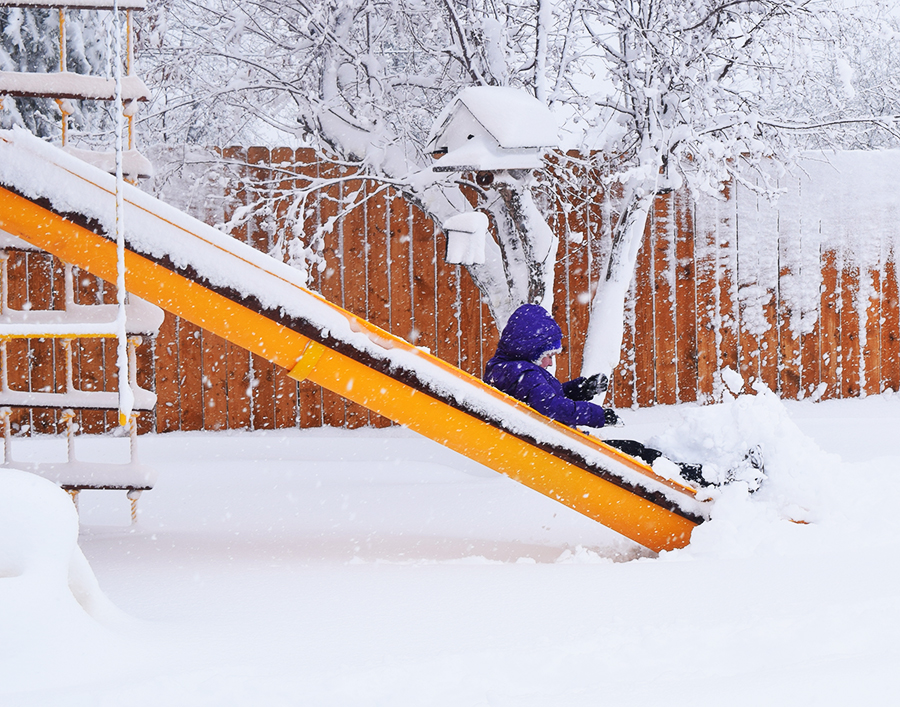 It's been snowing ALL DAY! Our children are loving the winter wonderland in the backyard.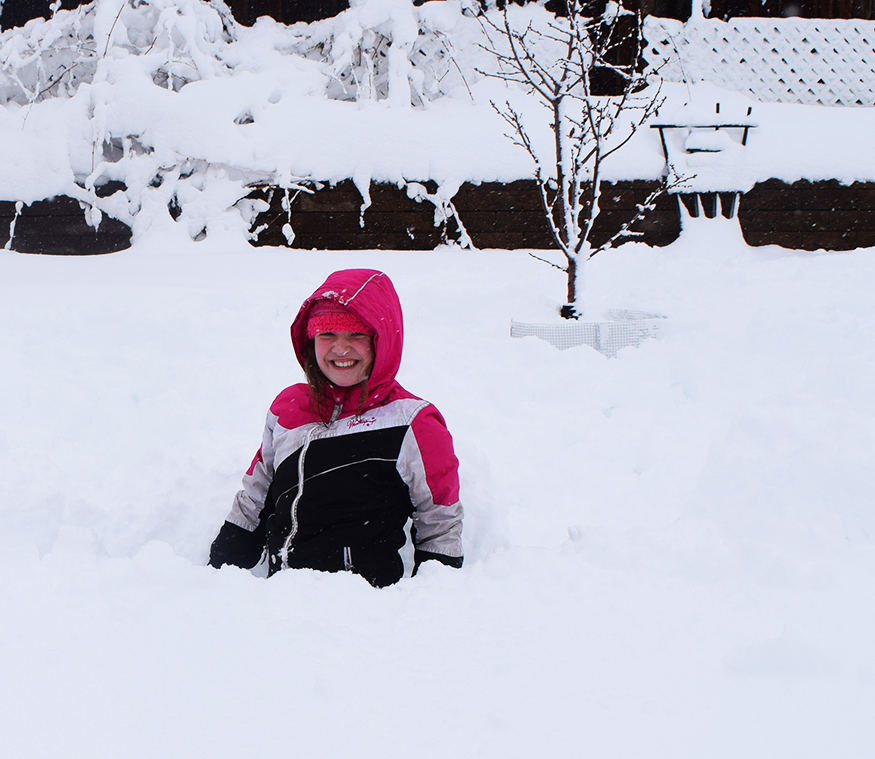 They built "fortresses" with custom furniture and gated entrances – all from the snow! I love to see what they come up with. Their imaginations always amaze me!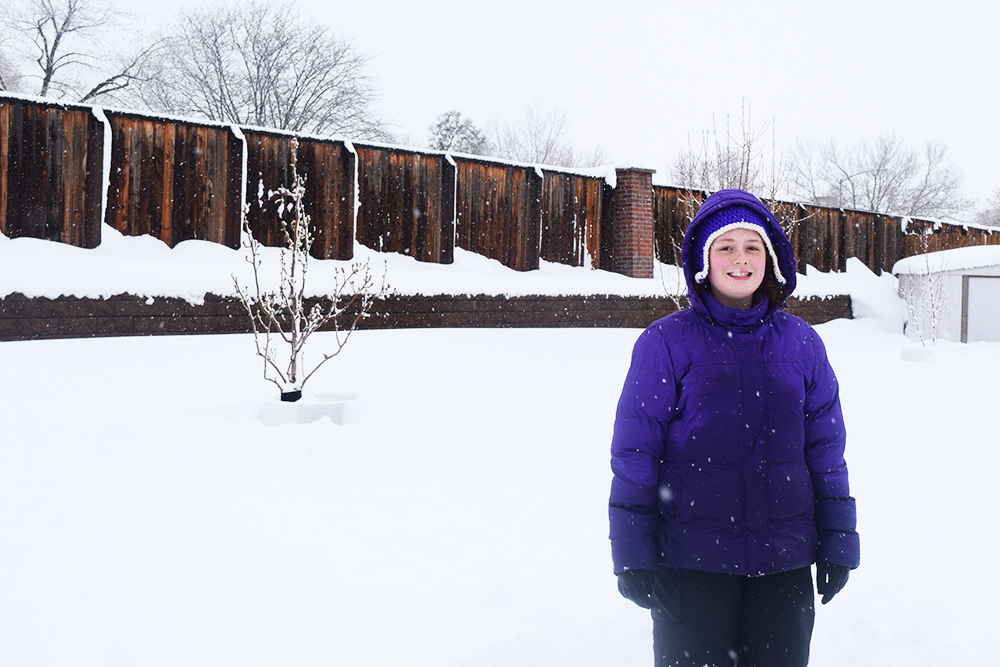 We are also having lots of family snuggle time today, too! I'm a very happy mama and my heart is overflowing with thankfulness for my blessings from God.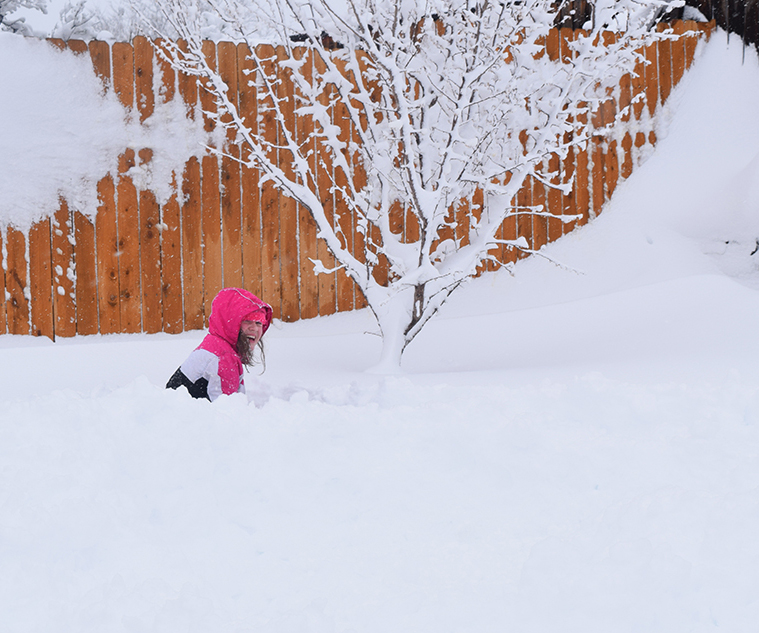 Graci was happily buried under the snow as she trenched out paths for their fortresses.
We even closed our auto repair shop because most of Denver is closed or operating on very limited hours. Even DIA is closed! The airport hasn't been closed since 2006!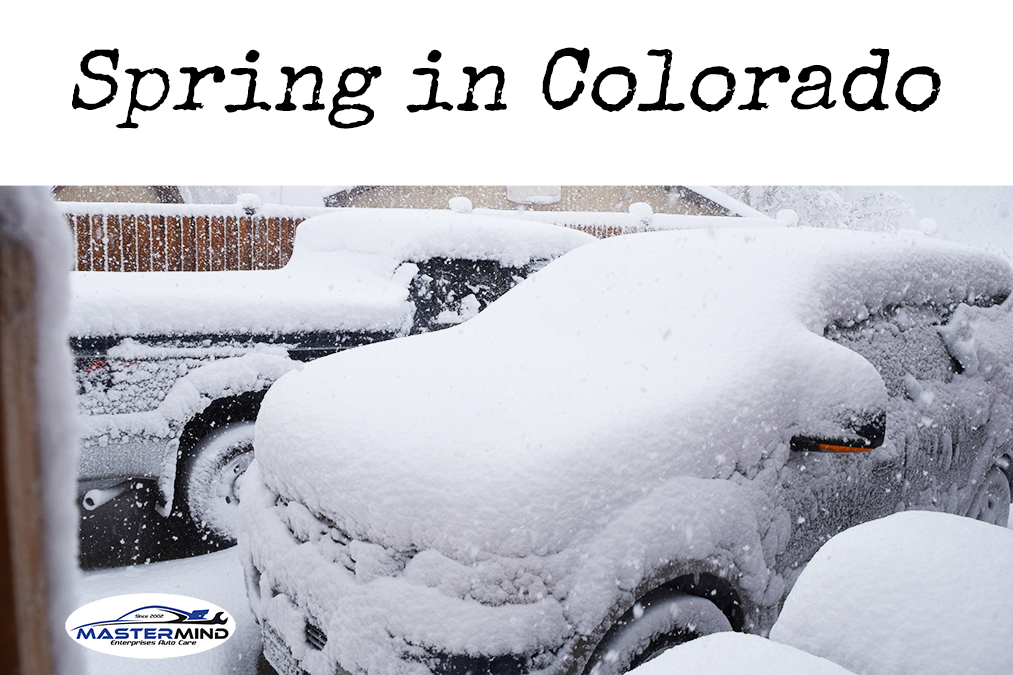 The last big snowstorm we had this year was on February 2nd, 2016. I refused to drive to the shop because of how much snow we got. We got over a foot! It doesn't sound like much compared to today's storm. Norm drove us to work, but it doesn't even compare to this storm. After that storm, we decided that if the schools were closed, our shop would be, too. If our shop is open tomorrow, I know who's driving to work.
Hoping the sunshine comes back soon!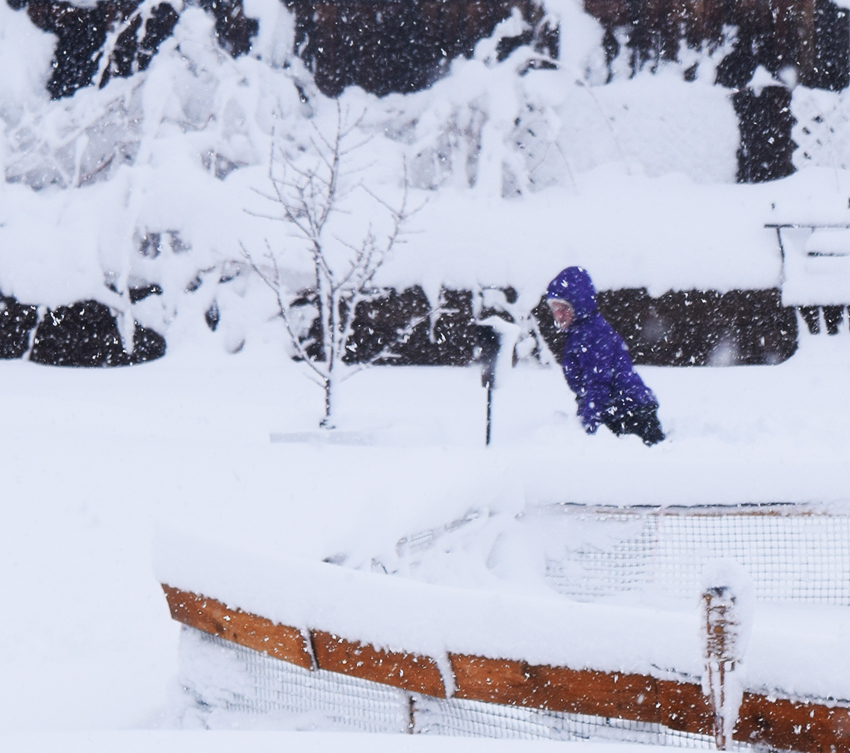 Hope you all are safe and warm!
‎Blessings‬ from our family to yours ❤