Hard to believe we started our first auto repair service business in this truck over 13 years ago!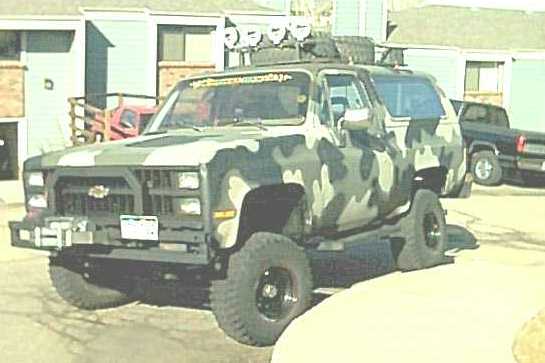 Our 1982 Chevy Blazer was our 4 wheeler and just a toy, so we thought! God had bigger plans for it and for us! We started our first business in 2002, when I was very pregnant with Graci and a stay at home mama to Merci. Norm was working at a job that had asked him to be dishonest. Instead of going with his boss and the owner of the shop, he chose honesty and quit. We had $100 to our name and bills were due in a week! God inspired me to tell my husband, "What about starting the mobile auto service you've always talked about?" We went to Wal-mart, picked up printer cartridges with matching american flag paper and business cards and hit the ground running. We spent $60 of the $100 we had! We were both worried about paying our bills, but trusted that God would provide for our family as He always had shown us in the past. This Blazer was with us from the very beginning. It's even in our engagement photo! 🙂
Within a month of staring our mobile auto service, we had our first service van – a 1984 Ford E350 van! The rest is history!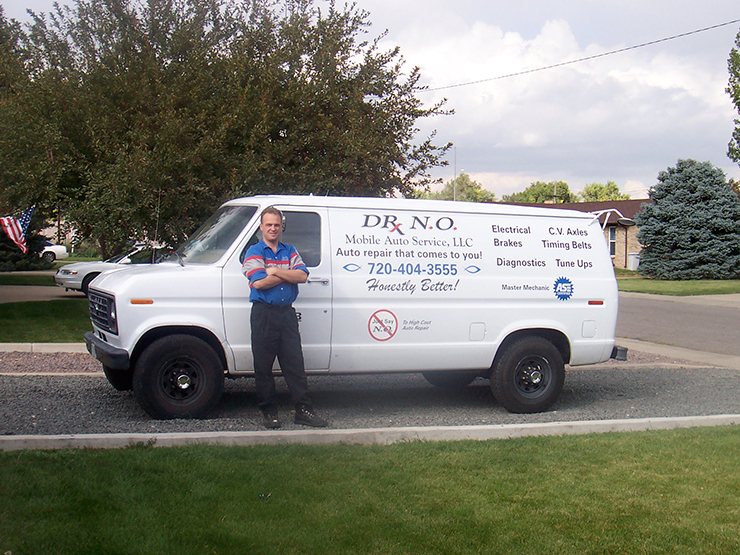 We're grateful we've been able to help so many people with their vehicles!
We now run one of the best auto repair shops in Denver!