Happy Birthday, Sweet Mercedez!
This is our first family picture in October 2001
when she was just 9 months old.

We're celebrating‬ the girl who made us a mommy and daddy!! I can't believe our girl is 15!! Where has time gone? She's my first pregnancy, she's my first baby, she's my first child, and she's my first daughter!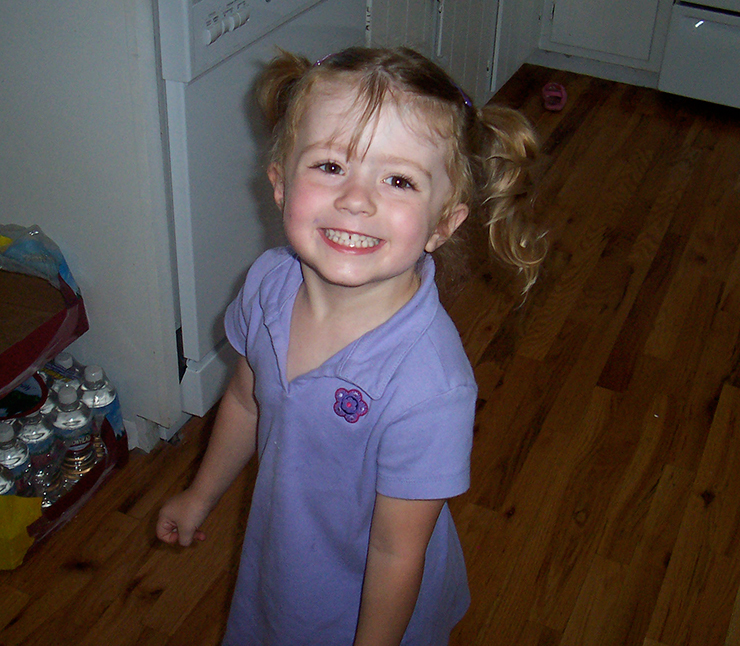 I remember Mercedez and her sweet smile at 3 years old like it was yesterday.
Fifteen years ago today, our family was just Norm and I. The day before we were hanging out at the shop Norm worked at in Golden, CO. It was a Saturday, so he was working on our 1987 Mitsubishi Starion. I was getting tired of being pregnant and was ready to meet my baby! I was induced the next morning at the hospital. Norm's big sister, Faith, drove all the way out from Grand Junction (4+ hours away) for the second time to be by our side. She came out the first time for a false alarm! I'm so thankful she made it because Faith counted every push for an hour! Faith helped me to learn how to breastfeed for the very first time, too. Faith was an awesome and experienced mama and the best teacher I could have had right from the beginning!
This is Merci and Daddy on the day she was born.
I love all of my children's birth experiences for different reasons, hers was special because she was my first baby. I had nothing to compare it to, but it was amazing! I am in awe that she came from me! She was the only child we got stuck driving home in a snowstorm on the way home from the hospital with. We left when she was 24 hours old to head home with no snow on the ground. By the time we got from Denver to Golden, there was a full-on blizzard. We were in our rear wheel drive Starion and barely made it home!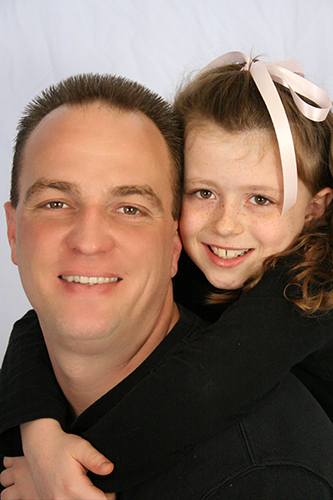 Her name means God's mercy is freely given. This has definitely been what she has taught me. My life with her reminds me that I don't have to earn God's mercy, it's freely given to me. She taught me to accept the mercy that God gives me, especially when I think I don't deserve it. She taught me that just because I didn't have something growing up didn't mean I couldn't go after it as an adult. She taught me that just because my birth mother didn't want to be a mother to me that I could still be "the best mama in the whole world".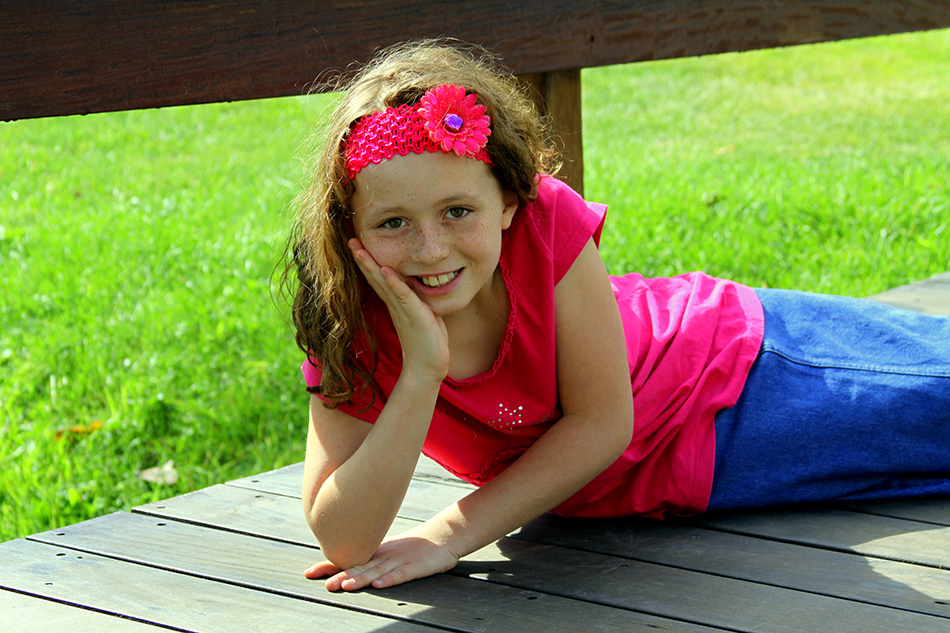 I became a mom young mom at only 20 and I've enjoyed growing up with Merci all these years. She is my little girl that is growing up to be one of my very best friends. We enjoy learning new things together, cooking together, shopping together, reading books together, going grocery shopping together, and most of all snuggling together! She's also the reason we had more children! We were so in love with Merci that we had 3 more children! 😍
Today Merci plays the piano, knits, crochets,
is a big sister to 3 siblings, and does all the work on the farm that her mama does.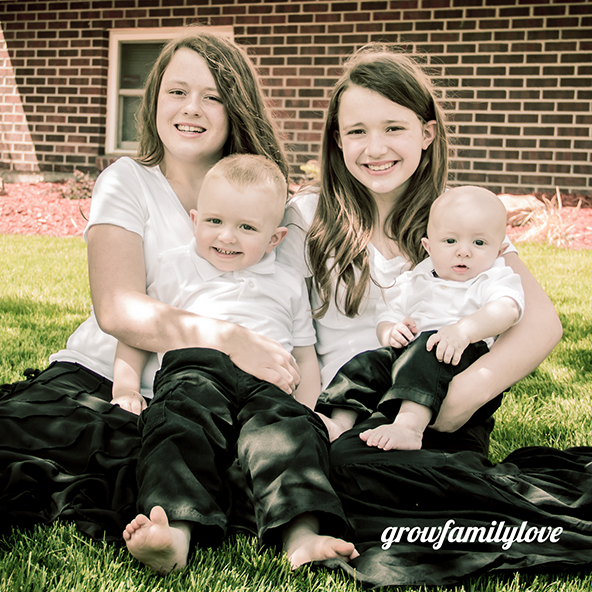 This is Merci and Mama on her 14th birthday last year.
And my heart still leaps every time I see her!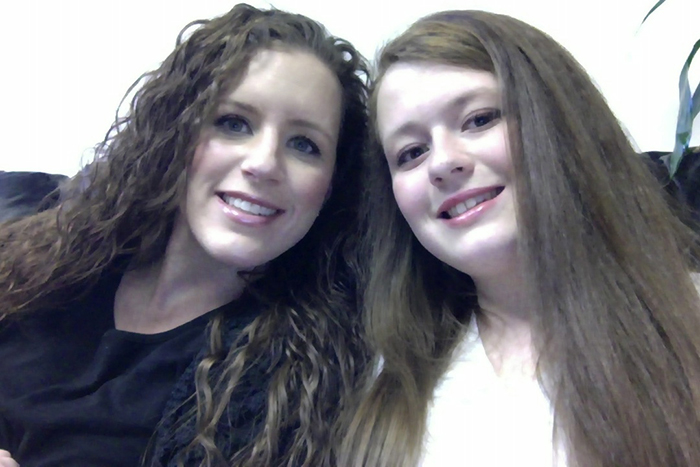 This is Merci today on her birthday ready to jump into the future!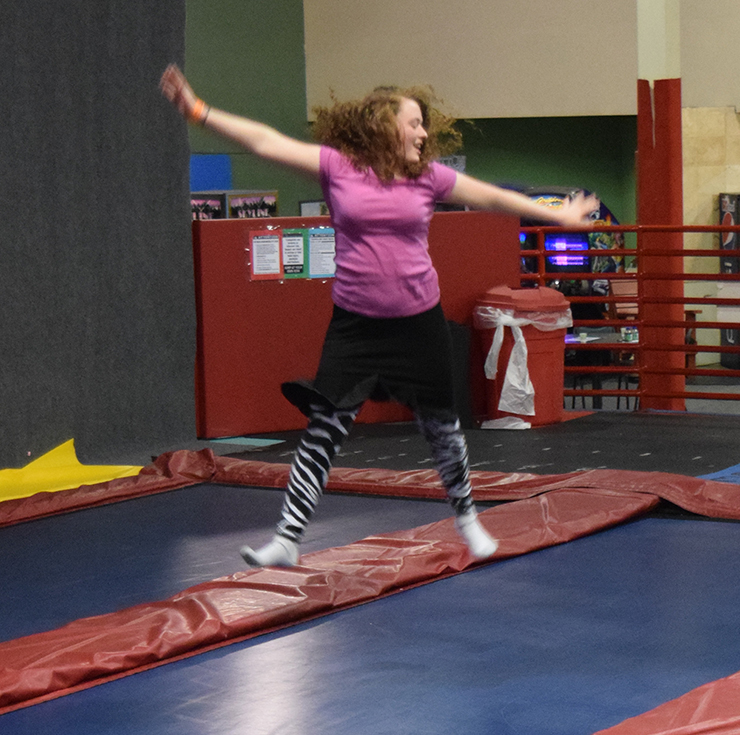 Happy Birthday, sweet Merci!
We love you! 😍
Love, Merci's Mama